Courtney & Stephen Zawisa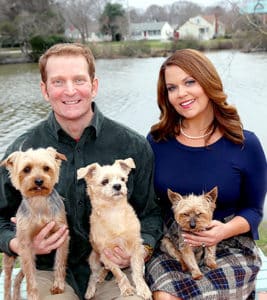 Courtney and Stephen Zawisa (Pronounced Za-Visa…like the Visa Card) reside at the Oceanfront in Virginia Beach and have been helping Hampton Roads residents buy and sell property for over ten years! They are both REALTORS, Certified First Time Home Buyers Coaches with the state of Virginia and strive to excel in the areas of financing, contracts, negotiating and marketing to provide their clients with utmost satisfaction.
Stephen graduated from ODU in 1997 with a Bachelor's in Communications. He loves helping his clients reach their goals and specializes in waterfront property. He enjoys kayak fishing, property management and spending time with his wife, Courtney. Prior to real estate, Stephen was a Sales and Marketing Manager for Media General, a new car salesperson for Checkered Flag Honda and a Tow Truck Driver.
Courtney graduated from the University of Georgia with 2 Bachelor's Degrees in Speech Communication & Broadcast News. Before discovering her love of Real Estate she was a news reporter, radio D.J and Advertising Agency Executive. She enjoys playing with their 2 dogs…Rudee, a Yorkshire Terrier and Sierra, a Doberman. Courtney has excellent customer service skills, always answers the phone, and takes the home buying & selling process very serious.
You are going to love the way we do business!
Member, National Association of REALTORS, (NAR)

Member, Virginia Association of REALTORS, (VAR)

Member, Hampton Roads Association of REALTORS, (HRRA)
Brianna Seeds
Realtor®, SFR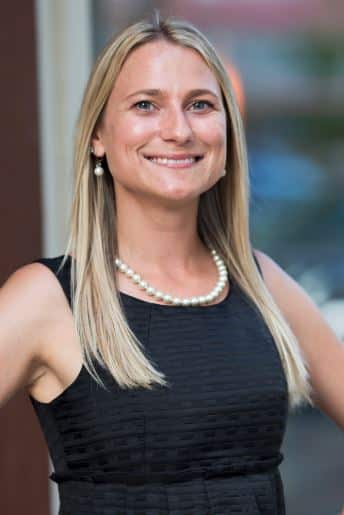 Brianna Seeds has been a Virginia Beach local for over 25 years and studied marketing at Old Dominion University in Norfolk, VA. She has been helping families with their real estate needs for over 4 years. Brianna works tirelessly to exceed to her clients expectations by selling their homes for top dollar and helping buyers find their perfect properties with no pressure. She loves learning & keeping current with all the latest real estate information! Brianna prides herself on being extremely organized and hardworking. She has extensive knowledge of the Hampton Roads area and is here to help you have the perfect real estate experience! Visit Brianna at www.makemyouragent.com.
Member, National Association of REALTORS, (NAR)

Member, Virginia Association of REALTORS, (VAR)

Member, Hampton Roads Association of REALTORS, (HRRA)
Yamisha Clarkson
Realtor®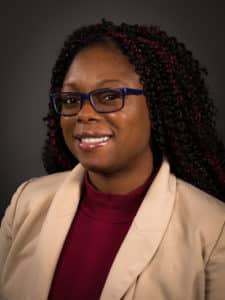 Yashima Clarkson epitomizes integrity, energy, expert customer service and creative solutions in every detail of your real estate transaction.
Yashima is the true American Dream. After moving from to the United States from Panama she joined the United States Navy and proudly served aboard the USS Gonzalez. After obtaining an honorable discharge from the U.S. Navy, Yashima launched a successful career in the auto industry where her attention to detail, tenacity, ability to work on behalf of her clients, negotiating skills and endless positivity made her a favorite of customers and co-workers alike.
Having helped countless families find the perfect vehicle, Yashima decided she wanted to use her skills to guide families through an even more important decision – their home purchase.
As a Hampton Roads resident for over 15 years, Yashima has keen insight into the unique characteristics of each of the 7 cities, and as a mother of a very energetic 9-year old boy, she understands how important schools systems are in choosing the right home for you and your family.
Also, both bi-lingual (Spanish) and a Military Veteran, she has a true passion for working members of each of these communities find the perfect home.
By combining her passion for helping other achieve their goals with her tenacity, tough negotiating skills, knowledge of the area and "won't quit" attitude, Yashima makes for the total package.
Rebekah Morillo
Realtor®
Growing up in Hampton Roads, Rebekah brings a knowledgeable approach to the local home buying and selling experience. With hard work, research, passion and professionalism, she is dedicated to creating a personalized and successful experience with the purchase or sale of your home. View my site – www.rebekahmorillohomes.com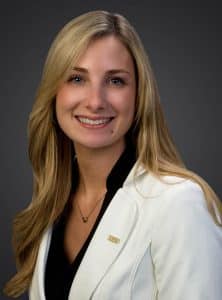 "Buying a home is a major life and financial decision. Having the right loan officer can make a huge difference in your home buying experience. I began my mortgage career in 2009 and since I have based my business on creating lifelong relationships with my customers. I pride myself on providing excellent customer service by always being available for my clients and educating them on all the financing options available to ensure they have the program that fits their specific needs.
My service and support does not end at the closing table, my customers are friends for life. As the daughter of a Virginia Beach police officer, professionalism, respect, integrity, dedication, and excellence are my core values. I look forward to helping you with your home buying needs."
Links and content are being provided for informational purposes only. Advance Financial Group has no control over any other website and is not able to endorse, guarantee or monitor content, availability, viewpoints, products or services that are offered or expressed on any site other than this one. For a complete list of our products and services please visit https://advancefinancialgroup.com/ or review our privacy policy. Equal Housing Lender. NMLS# 1611080
Advance Financial Group has a paid advertising arrangement with The Z-Team.