Search For Your Dream Home
Meet the Z-Team!
The Z-Team is a Relationship-based Real Estate Company. Our first priority is keeping our clients happy, we do this by offering excellent personalized services that will make you happy and your wallet happier! Do not buy or sell alone. Let the Z-Team make the home-buying or selling process easy, fast, and fun!
Moving?
Find Your Dream Home
Use our advanced Home Search to find your dream home. Our search feature displays local gyms, schools ,parks, restaurants, crime ratings, medical facilities, commute time, median income, cost of living & more. There are many factors outside of the house that can affect where you choose to live, do not move move without knowing the area. Let us help you purchase your dream home, so you can focus on the details.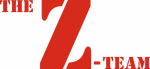 "The Z team were top notch from the day of listing to the final day of closing. They make sure all the details are taken care of and not only are they my realtor of choice. They have become my friends. I highly recommend Courtney and Stephen to anyone who is buying or selling."
Amy D.
"The Z Team helped us buy and sell our first home. They did a great job on both! If you want rapid response and attention to detail, then I highly recommend the Z Team. They will go that extra mile. Thank you for all your hardwork!"
Jason K