Loan Officers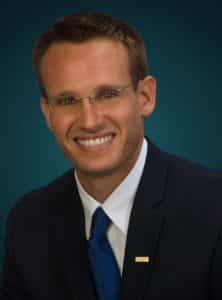 Mortgage Loan Officer
Coastal Towne Mortgage
NMLS ID #: 1165336
600 22nd Street
Suite 205
Virginia Beach, VA 23451
My name is Matt Frano and I believe a mortgage should be about building relationships, and helping customers achieve their home financing goals, not just a transaction. My mission is to get you the right loan!
I was born and raised in the Hampton Roads area and graduated from University of Central Florida. My father is a retired Officer who served over 30 years in the US Navy and I truly understand what it means when they say "Home is where the military send us."
Thank you to all our service members!
We offer a wide range of loan products including VA, FHA, Conventional, Investment Loans, Construction Perm, 203k Rehabilitation loans, VHDA, FHLB and many more!
Call or email me today and let's get started on achieving your home financing goals.
Robert Ashburner
Mortgage Loan Officer
Coastal Towne Mortgage
NMLS ID #:607856
600 22nd Street
Suite 205
Virginia Beach, VA 23451
Robert Graduated from San Diego State University with a Bachelor's Degree of Science in Applied Arts & Sciences as well as Business Administration and Finance. During his free time he enjoys being with friends and family, summers on the beach and winter vacations in the tropical islands. He keeps it healthy by running both half and full marathons such as Tough Mudder, Ragnar Relay, The Marine Corp Marathon and other team-oriented events.
Since 2007 Robert has been teaching VHDA education classes for First-Time Home buyers. If you would like to learn more or would like to register for Robert's next VHDA First-Time Homebuyers' class please contact Robert today!
Links and content are being provided for informational purposes only. Coastal Towne Mortgage has no control over any other website and is not able to endorse, guarantee or monitor content, availability, viewpoints, products or services that are offered or expressed on any site other than this one. For a complete list of our products and services please visit https://coastaltownemtg.com or review our privacy policy. Equal Housing Lender. NMLS# 1752127
Coastal Towne Mortgage has a paid advertising arrangement with The Z-Team.